About Joe Testa-Secca - life and work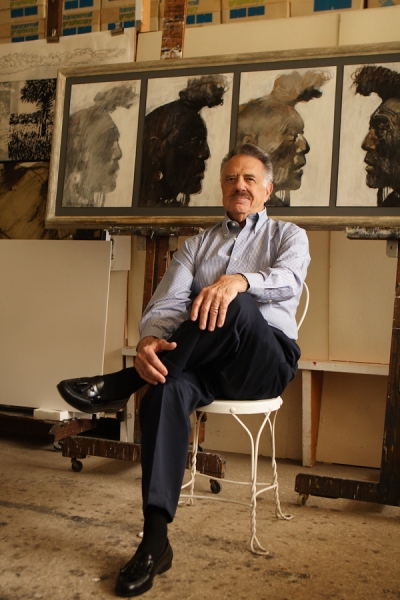 The work on this site is from the exclusive private collection of the artist himself.

Joe Testa-Secca art has been an important artistic force in the art world for decades. His works are well-represented in private and corporate collections, primarily in the Central Florida area but throughout America as well.

Testa-Secca has been painting in a variety of modes for more than 60 years. As a child, he enjoyed drawing and painting so having parents that supported him in this pastime gave him lots of room to nurture as a budding artist.

He became serious about making art a career during his service in the Navy when he was given the job of medical illustrator at the San Diego Naval Hospital. Upon his discharge from the Navy in 1954, he went on to get both his bachelors and masters degrees in art from the University of Georgia.

When he returned to Tampa, he set up a studio at his home and proceeded to paint some work on speculation and accept some commissions. His popularity soared. It wasn't long before he was invited to join the art faculties at both the University of Tampa and the University of South Florida. He chose the University of Tampa for its smaller class sizes and historic atmosphere. Over his 30-year tenure at the University, he rose to chairman of the art department and finally chairman of the division of fine art.

After his retirement from University of Tampa in 1995, his title changed to professor emeritus. He continues to paint professionally to this day, "enjoying every minute of it." Over the years, dozens of his collector fans have grabbed almost everything that came out of his studio. A handful of his retained work is now being made available for sale.